Founder: Dr. Dhesi Baha Raja
MD (KSMU), MPH (Universiti Malaysia Sarawak)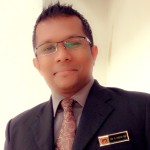 Hello there, a warm welcome to the leading online medical hub for the community, The Malaysian Medical Gazette. I'm Dr Dhesi Baha Raja, and I like to think of myself as a true Sabahan who is willing to go the extra mile to serve our community. I strongly believe in empowering the community with reliable knowledge in order for them to make proper decisions, in other words, community mobilization.
I completed my primary and secondary school in a small district in Sabah. Upon completing my medical education, I began my medical career at Tawau General Hospital and was subsequently transferred to Lahad Datu as a Clinical Administrator for Lahad Datu Health office before promoted to Headquarters, Sabah State Health Department as an Assistant Health Director for Maternal and Child Health Division for Sabah.
During my service as an Assistant Health Director, I manage to implement two successful health informatics programs. The first one being 'I-DAFTAR" ,an online system for patients to book their appointment to see a doctor, with the objective to reduce  congestion and workload in health clinics in Sabah which was successfully implemented in two major health clinics in Sabah: Klinik Kesihatan Lahad Datu & Klinik Kesihatan Putatan. The "I-DAFTAR" idea was also presented in the KIK (Kumpulan Kreatif & Inovatif) competition, whereby Klinik Kesihatan Lahad Datu won second place for the overall competition.
The second successful project that attained national recognition from the Ministry Of Health is known as "I-KELAHIRAN", an online birthing system with the objective to organize all birthing data, immunization coverage as well as to trace postnatal mothers in order to reduce maternal death and child mortality in accordance with the Millennium Development Goal (MDG 4 & 5). This system was approved by the Ministry Of Health and implemented in 21 hospitals and 292 health clinics and will be implemented in phases throughout Malaysia. I then decided to pursue DrPH Doctorate In Public Health, in University Malaysia Sarawak to be a future Public Health Physician to help shape a better health care system for Malaysia. I have also been actively writing health related issues in social networks & local newspaper columns as well making appearances in mainstream media.
On the 1st of August 2013, sitting in a mamak stall with a friend (Simon Kong, an architect), the third idea came to us to setup an online hub for medical practitioners to help educate the public. I believe The Malaysian Medical Gazette would be the best platform for us to start. No more unknown authors or non-medical affiliates. We promote reliable and valid health information through a platform of qualified medical personnel.
Advisor: Dr. Nelbon bin Giloi
MBBS (B'lore), DSKP (UKM), MPH (UNIMAS), CMIA (NIOSH)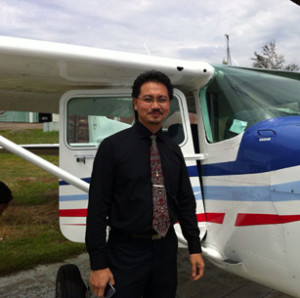 Warmest greetings to everybody. My name is Dr Nelbon Bin Giloi. What an opportunity it is to be a part of a dedicated team that has the vision and courage to make a difference through MMG. To me, my life has been blessed. Being a medical doctor therefore is not just a profession but it should extend to sharing good deeds and service to fellow humans.
My primary education started in a humble 2 room school in Kg. Poturidong, Kiulu a relatively rural part of Sabah. I did the later part of my primary school in Sabah Training Primary School Tamparuli. Coming from a poor family, I had to move up north to Kota Marudu, Sabah for my secondary school and was among the first batch of science stream students in SMK Kota Marudu.
I got accepted into UKM matriculation in Sekolah Berasrama Penuh Sabah and in Pusat Matrikulasi Kuala Pilah and subsequently was in UKM (Bangi) for a short period of time before being granted a government scholarship to do medicine in M.S. Ramaiah Medical College, Bangalore, India. I completed my medical training in 1999 and after a year of houseman-ship in Queen Elizabeth Hospital I became a medical officer in the Medical Department before I was posted in one of the suburb clinic in Kota Kinabalu. After about two and a half years, I was called to head the Primary Health Care Unit in Jabatan Kesihatan Negeri Sabah for almost the entire time from 2003 to 2013. During this period of time I managed to obtain my Post Graduate Diploma in Occupational Health in UKM as well as Masters of Public Health in UNIMAS. It was also during this time that I met Dr Dhesi Baha Raja for the first time, who was the medical officer in charge of KK Lahad Datu during one of my regular supervisory visits to all the health clinics in Sabah. At that time he had already came up with the idea of i-Daftar and seeing his great potential, I brought him to head quarters where again he created i-Kelahiran which has ever since been a great success and pride of Sabah. Working in the head quarters was a great experience for me.
On 6th May 2013 I reported duty in a KK in Sabah where I am currently working now. Glad that I have embarked on a new journey alongside with my fellow doctors through MMG. Let us all work as a team and make it a wonderful and enjoyable experience.