Chief Editor: Dr. Hidayatul Radziah Ismawi
MBBS (International Islamic University Malaysia), MMSc. (UKM – Pharmacology)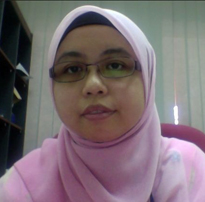 I am a half Kelantanese, half Sarawakian nomad currently residing in Kuantan, Pahang. I spent my childhood and teen years everywhere from Jeddah to Edinburgh and even bouncing around Malaysian states of Selangor, Johor and Melaka. After graduating with my MBBS (IIUM) in 2005 I worked at Hospital Sultanah Aminah Johor Bahru where I completed my housemanship and had a brief stint as an anesthetic MO before pursuing my other passion. Teaching.
I did not just want to be a doctor; I wanted to be involved in shaping future doctors. Currently, I have just completed my Masters in Pharmacology (UKM) and will be pursuing my PhD in the same field. I am a bookworm who spends all my spare time reading, with dreams of one day opening a community library where anyone can drop by and enjoy a good book. The first novel I edited was recently nominated for the International IMPAC Dublin Literary Award 2014. I am a strong believer in the importance of patient education and hopes that the MMG will help ensure that the public has easy access to reliable medical information.
Managing Editor: Dr. Khoo Yoong Khean
MBBS (Melaka Manipal Medical College)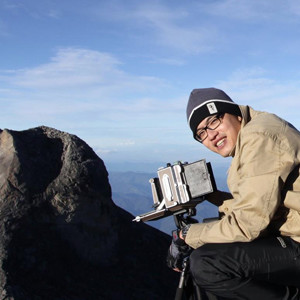 Welcome to the The Malaysian Medical Gazette. I'm Dr. Khoo Yoong Khean, a medical officer practicing in a tertiary hospital in Kuala Lumpur. A city boy all my life, I graduated from Melaka Manipal Medical College in 2007 and subsequently started & finished my houseman-ship here in KL as well.
It is from social media and the internet that I met Dr. Dhesi who proposed the idea of The Malaysian Medical Gazette and persuaded me to join in. In this era of free and accessible information, it is important to know how to filter the relevant information in the internet. This is what we aim to do here. The MMG will provide a reliable, relevant and easy to understand medical information for everybody, be it the general population, medical students, doctors or any health care personnel.
It is an honor for me to join this team and help build up this database of information. I hope my contribution here will make a difference to the community. Remember, healthcare starts from you.
Editor: Dr. Amer Siddiq Amer Nordin
Senior Lecturer, Consultant Psychiatrist and Addiction Medicine Specialist. Coordinator, Nicotine Addiction Research & Collaborating Centre, UM. Smoking Cessation Specialist, Fellow, Yongin WHO Collaborating Centre (Psychosocial Rehabilitation) Doctor of Philosophy Student (National Addiction Centre, University of Otago, Christchurch)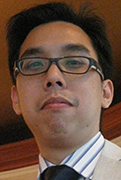 I'm a senior lecturer with the Dept of Psychological Medicine, University Malaya, consultant psychiatrist (Addiction Medicine) and certified smoking cessation specialist and trainer. I am currently the coordinator for the Nicotine Addiction research group of University Malaya Centre of Addiction Sciences (UMCAS) and is also in the working committee for the Malaysian Council for Tobacco Control (MCTC) and the Chapter for Early Career Psychiatrist, Malaysian Psychiatric Association. I'm also the chief editor for the tobacco Control News Bulletin, a bulletin on latest happenings in tobacco control for Malaysian healthcare providers and an editor for PlosOne Journal. In my free time, I enjoy reading, writing and cycling.
Editor: Dr. Diana Joseph Jawa
M.D. (University Malaysia Sarawak), MPH (University Malaysia Sarawak)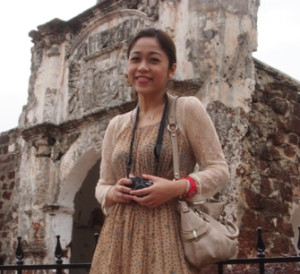 Greetings! I'm Dr Diana Joseph Jawa. Born and raised in the Land of the Hornbills, Sarawak, I started my early education in SRK Jalan Ong Tiang Swee and SMB St Mary, Kuching. Later, I pursued my tertiary education in Labuan Matriculation College and completed my undergraduate medical course in University Malaysia Sarawak in 2007. After a year of housemanship in Sarawak General Hospital, I was fortunate to serve the people of Sarawak, where I became a medical officer in a rural hospital of Kanowit, which is situated along the Rajang River, 8 hours' drive from Kuching City, for nearly 3 years. Serving the rural committee made me realise there is so much more to medicine than just curing illnesses, and that made me develop my passion towards public health. I was fortunate to be given the opportunity to pursue my master in Public Health and successfully completed it in mid-2013 and am currently pursuing my DrPH.
I am grateful to be given the privilege to join this wonderful Malaysian Medical Gazette (MMG) together with the rest of the enthusiastic specialists from different fields of medicine, with the aim of reaching out to the public, to educate and to empower them with better knowledge and information on health. With this online page, we hope that it will be beneficial to all.
Editor: Dr. Sharon S.T Lim
MBBS (International Medical University), Msc. Advance Healthcare International (Liverpool John Moores University ) MPH (University Malaya)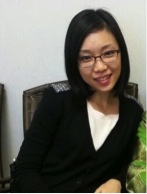 I have served in various clinical disciplines since 2007 and eventually settled in the health administration position. Quite often, people will ask "wouldn't your years of medical education been wasted that you are no longer practicing?", especially when they hear about my work. Well, probably my greatest expertise and interest revolve in the areas of public health which mainly focus on activities aimed to provide the conditions in which people can be healthy and focus on the general population, rather than on individual patients or diseases. I strongly believe empowering the community in health is the greatest tool and medicine to combat issues in regard to health. Empowering yourself in health not only enable you to gain control over your own health but also share your experience or knowledge with your loves ones. Nevertheless,  I am just a average girl and like many Malaysian, a foodie! Perhaps, I live by the motto of "LIVE TO EAT" rather than "EAT TO LIVE". I always have a great passion for food and do not mind travel an extra miles to search for the finest food in town.
Finally, I hope The Malaysian Medical Gazette will serve as your online source of medical news and health education that will  empower you to gain more understanding of disease prevention and practice a healthy living.
Editor: Dr. Husna Ab. Razak
Bachelor of Dental Surgery, BDS(KLE VK)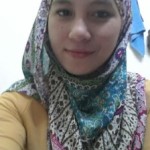 I learnt my trade at KLE VK Institute of Dental Sciences, Belgaum, India. I graduated in 2010 and have since been serving in Kelantan, previously in Klinik Pergigian Besar Kota Bharu and Hospital Raja Perempuan Zainab II before being transferred to serve the rural population. My passion is maxillofacial surgery and I plan to pursue my interest in it in the future. I read, travel and yoga in my leisure time. I'm looking forward to sharing my knowledge on dental health status and needs for the community on the Malaysian Medical Gazette.
Editor: Dr. Farizah Mohd Hairi
MBBS (Mal), MSc (Wales), MPH (Mal), D.ScPH (Rotterdam)

I am currently an associate professor with the Department of Social and Preventive Medicine, University of Malaya and a public health consultant. I am attached with Julius Centre University of Malaya (Centre for Clinical Epidemiology and Evidence Based Medicine) (JCUM), Centre for Population Health (CePH) and am a member of the Nicotine Addiction Research & Collaborating Centre (NARCC). My research interests are diverse and I have published extensively in peer reviewed journals. Of late, my work has been on medical education, tobacco control and care of the elderly. In my free time I enjoy traveling.
Editor: Dr. Chua Li-Shun
MBBS (International Medical University)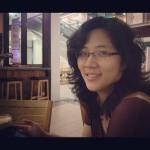 I am a medical officer who proudly completed my housemanship training in Ipoh and am currently plying my trade in the Klang Valley. My biggest fault is having too many interests outside the medical world! I believe medicine is more than rounds, clinics and theaters; there is a place for human rights advocacy, education and even the arts. When I'm not a doctor, I'm a social media and caffeine addict and, thanks to the Malaysian Medical Gazette, an editor.
 Editor: Dr. Anis Nabillah Mohd Azli
MBBS (Melaka Manipal Medical College)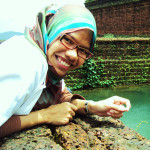 I always believe that the young generation has a voice of their own and it is time for us to be heard, more critically. Medicine is not just book smart, it requires a whole lot of other things, which includes observing. As an ambitious writer myself, most of my inspirations are from observing the life around me and indeed I learned a lot from this. I would really like to share these experiences with others so that we can view things in a different perspective.