Dr. Lim Jac Fang
MBBS, PgDipOH, MAOEMM CIME (ABIME), CMIA, MRO L Auditor OHSAS 18001 & EMS 14001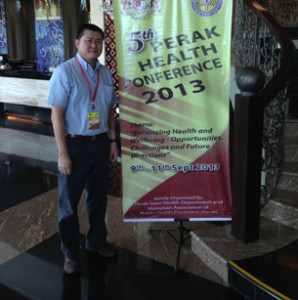 Greetings! My name is Dr. Lim Jac Fang and I graduated from Maulana Azad Medical College, University of Delhi in 1989. I obtained my Post Graduate Diploma in Occupational Health from Universiti Kebangsaan Malaysia (UKM) in 2000 and registered with the Department of Occupational Health and Safety (DOSH), Ministry of Human Resources, Malaysia as Occupational Health Doctor (OHD).
I am a certified Independent Medical Examiner (CIME) with the American Board of Independent Medical Examiners (ABIME), USA; a Certified Medical Impairment Assessor (CMIA), NIOSH Malaysia; Certified OSH MS Lead Auditor OHSAS 18001 – NCSB/QACAS Pty Ltd (Australia); Certified Environmental Lead Auditor EMS 14001 – GMP Environmental Consultants M'sia; Certified in the Use, Limitations and Maintenance of 3M brand Respirator(s); Panel member for the Special Medical Board for SOCSO (PERKESO), Sabah; and lecturer and examiner for the Malaysian Red Crescent Society, Malaysia (Sabah branch). Currently, I am the Health Officer in charge of a district Area Health Unit. Prior to this, I was the Head of the Occupational & Environmental Health Unit, Department of Health, Sabah from 1999-2009.
I plan to help the Malaysian Medical Gazette website make information on workplace issues easily accessible to members of the public and other occupational health practitioners and interested parties. We need to work, but it would be better if it incorporate safety routinely so as to prevent accidents, poisoning and diseases arising from the work environment and affecting our health. Remember, safety and health is a shared responsibility. Are you doing your part?
Dr. Ahmad Mahyuddin bin Mohamed
MBChB (University of Otago), MS ORTHO (UKM), CMIA (NIOSH)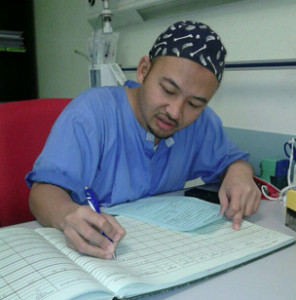 I'm Dr. Ahmad Mahyuddin bin Mohamed, you can just call me, Dr. Mahyuddin. I come from the 'Land of the Turtle' but I serve the people of Pahang more than half of my medical career years.I begin my early education years in Terengganu till I completed my first year of matriculation program. I was fortunate to have been given opportunity to further my study in New Zealand. I completed my undergraduate medical course in the University of Otago in 2002.The first 2 years of my medical career were spent in Hospital Tengku Ampuan Ampuan Afzan Kuantan where I gained my first-hand medical experience. Later, I was transferred to Hospital Mentakab and Temerloh to serve the rural community. I developed passion towards Orthopedic Surgery as early as my first posting as a houseman. I'm very lucky to get into the Orthopedic Master program during my first application in 2006.
I became an Orthopedic surgeon in 2011. I spent my first year as a specialist in Hospital Kuala Lipis which cover the community in Hospital Raub and Hospital Bentong as well. Currently, I am based in Pahang. My passion is towards sharing knowledge. I love teaching, especially medical students and housemen, not to forget, my medical officers too.
I also believe in empowering the public. With better knowledge and more information, our public can discuss with medical staffs regarding their medical conditions and we can reach understanding in making the best treatment for our people. I have been given privilege to join all the wonderful and enthusiastic specialists in Malaysian Medical Gazette (MMG) that share common interest like me – to educate the Malaysian public.
Dr. Ahmad Nordin
MBBS (Universiti Malaya), MS ORLHNS (Universiti Malaya)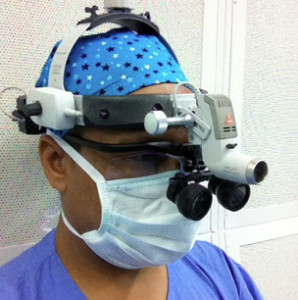 My name is Dr. Ahmad Nordin and I was born in Kuching with subsequent education in St. Paul's Institution at Seremban. I did my undergraduate training in Universiti Malaya and started my medical service in 2000. I have worked in the Sarawak General Hospital with a short 21 month stint at Kapit District Hospital. Completed my masters training in ENT in Universiti Malaya and currently serving in Kota Kinabalu, Sabah, providing ENT services to 3 major government hospitals here for the past 4 years.
I am hoping to share my knowledge and experience to everyone through MMG, mainly in the field of ENT.
Dr. Nur Hidayati
MD (Universiti Kebangsaan Malaysia), MMed Internal Medicine (Malaya)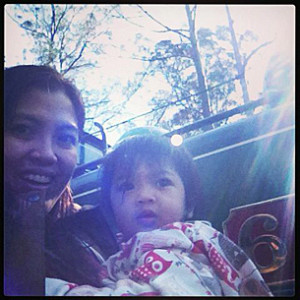 After completing undergraduate studies in Universiti Kebangsaan Malaysia, I have been in government service since 2005. I received early training in Hospital Tengku Ampuan Afzan, Kuantan, Pahang and later served the district of Temerloh for 3 years as a Medical Officer before joining academia.
After completing my postgraduate training in internal medicine, I am currently serving as a clinical specialist as well as medical lecturer in Universiti Teknologi Mara (UiTM).
My greatest achievement is being a mom to the cutest little girl after marrying the love of my life. As a believer in evidence-based parenting and science-based medicine, my main concern is seeing young parents and elderly patients getting bombarded with misinformation on the net. I wanted to contribute to the task educating the public with peer-reviewed information from credible sources.
Dr. Muhammad Izzat Abdul Razak
MBBS (University of Malaya)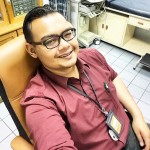 Assalamualaikum ,
Salutations and greetings everyone!
First of all I'd like to express my gratitude and All praises be to Allah, the Creator of the Universe, King of the kings, the Beneficent, Merciful, Almighty, Who does provides us with mercy and blessings. I am Dr. Muhammad Izzat Abdul Razak, people usually address me as Dr. Izzat. Originated from 'Bumi Hang Tuah', Melaka. Had foundational studies in Centre of Foundation Studies in Biological sciences in University of Malaya, a Gold Medalist in 2004. Was accepted as undergraduate of Faculty of medicine University of malaya and completed the hurdle of MBBS in 2010.
I spent 2 years of internship in Hospital Tuanku Ampuan Najihah, Negeri Sembilan Darul Khusus. Subsequently decided to choose Obstetrics & Gynaecology as a career and resided in the department for 3 years as a medical officer in the same hospital, under the wonderful and awesome guidance of the consultants. Obtained  Part 1,  Members of Royal College of Obstetrician &  Gynaecologist MRCOG ( UK ) in 2012 after a first attempt. Will be siting for Part 2 MRCOG in March 2016. InsyaAllah. A member of Obstetrician & Gynaecologist Society of Malaysia (OGSM). A member of Menopause society of Malaysia. Certified trainer of Life Saving Skills in Obstetrics Emergencies, by University of Liverpool and RCOG (UK). Fasilitator/Trainer for Housemanship Preparatory Course, by Medicorp, IMAM and MOSIT.
I m currently working as a specialist trainee, completing 4th year of training in the centre of excellence Maternity Hospital, Hospital Kuala Lumpur (HKL) for the ease of subspecialities training in Obstetrics & Gynaecology. I have passion in obstetrics and gynaecology since medical student days and what keep me strong in the career of a doctor. Whatever you choose to do, a career in obstetrics and gynaecology is flexible, exciting, and rewarding. It is a privilege to look after a generally well young patient population at a happy time in their lives. Sometimes it may be demanding and stressful, but the specialty is diverse and challenging.
I am very pleased to be the columnist of the Malaysian Medical Gazzete to share the knowledge and experience with the community. Those who are hungry for knowledge, stay tuned!
Dr Mohd Shaiful Ehsan Bin Shalihin
MBBS (IIUM)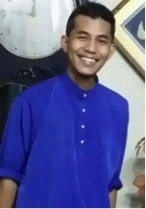 Assalamualaikum and Greetings to all. Alhamdulillah, praise to Allah. I am Shaiful Ehsan. I received my early education in Johor Bahru, Johor. After I graduated from IIUM Kuantan, I began my housemanship in Sabah. I have worked at Queen Elizabeth Hospital, Hospital Wanita & Kanak-kanak Likas, Keningau Hospital and Klinik Kesihatan Kulai Besar. Currently I am working at Hospital Tengku Ampuan Afzan, Kuantan.
I am a Family Medicine trainee and currently in my second year of the master program. Primary care has always been my subject of interest, even since medical school. My passion is teaching and sharing knowledge. It is a blessing from Allah of having the opportunity meeting my juniors back in Kuantan and sharing knowledge with them.
I am still learning and look forward to contributing in this site. Nothing impossible by Allah's will.
Mr. 
Khairul Naim Zainal Abidin
BPharm (UiTM)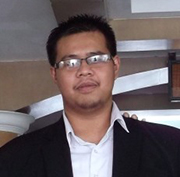 I am a pharmacist, currently working as a Drug Enforcement Officer (Pahang Pharmacy Enforcement Branch). I graduated from Universiti Teknologi MARA in 2010 and finished my Provisional Registered Pharmacist training in Sibu Hospital in 2011. Before I started contributing articles to MMG, I shared knowledge regarding medications since through various platforms such as blog, Facebook and Twitter. I personally believe that via knowledge, people will be able to make better decisions, especially when it is about their health care. I hope I can share as much as possible with the public and hopefully it will give a significant impact to our society.
Dr. Anis Ezrina Abdul Rahman
DDS (UKM), MRestDent (Newcastle)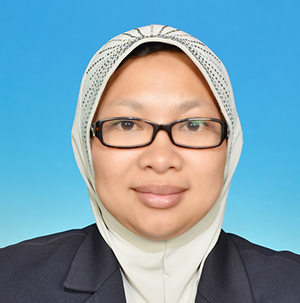 Praises to Almighty God, He gives us chances to breathe and to live in His kingdom. I am Anis Rahman.
I am currently practicing in one of the dental clinics in Kedah. I did my first degree in National University of Malaysia and graduated in 2003. My first posting was in Perlis.
In 2008, I was admitted for my master program in Restorative Dentistry in Newcastle University. I would like to share some information regarding restorative dentistry with all Malaysians. Hopefully with whatever we share here can boost the knowledge among Malaysian about dental health.
M
dm. Norvena Hisyam @ Asang
BPharm (UM)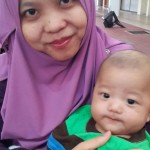 Assalamualaikum and Hi All!
Norvena here. I am beyond excited to have the opportunity to join MMG family. Alhamdulillah thank You for having me. May Allah accept our good deeds.
I graduated from University of Malaya,  a pharmacist by profession. I completed my one year internship in Hospital Queen Elizabeth, Kota Kinabalu  then extended my service in Hospital Beaufort, Sabah. In 2012, I bid farewell to my fellow Borneo colleagues to continue my working life in Melaka. My father is Sabah born, so I am a proud Kadazan-Dusun. I worked at Hospital Melaka for almost one year before joined Department of Policy and Management, State Pharmaceutical Services Divisions of Melaka.
As quoted by Pete Seeger, "Education is when you read the fine print; experience is what you get when you don't", I am hoping with MMG I can do my best to educate public and share my experiences. In Shaa Allah.
Dr. Alya Hamzah
MBBS (IIUM)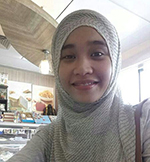 Hello readers and thank you to the MMG family for inviting me to be part of this dynamic team of columnist! I hail from PJ, Selangor, but currently living and loving life in Borneo. I obtained my MBBS from IIUM in 2005. 
I started my training in Paediatrics since 2008 and currently preparing for my final postgraduate exams. I believe that 'true' knowledge is power and that learning is a never ending journey for both doctor and patient.
I hope that the MMG will continue to impact the society in a positive way and to that end, I would like to contribute in any way possible.
Dr Kamal Z Amzan
MB BCh BAO (Ireland) MPH (UK)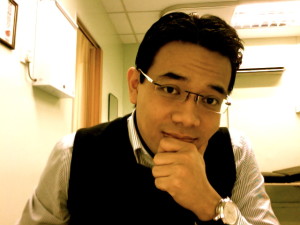 Professionally in descending order, a Public Health doctor, Head, Department of Medical Services of a company in Sabah, and a columnist for The Malay Mail Online. I did my undergraduate degree in Dublin/Penang before continuing with my Masters in Public Health in the UK.
On a personal level, I am an avid food lover (who is always on the lookout for the next gastronomic adventure), and a traveling nut who jumps at the smallest opportunity to travel.
Dr. Helmy Hazmi
MD (UNIMAS), MComMed (Epid & Biostatistics) (USM)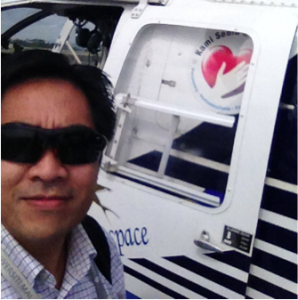 Greetings to all. I am Dr. Helmy Hazmi and I am a Kuchingite. Born and bred in Kuching, I started my education in St Joseph's primary and secondary school. Subsequently I pursued my medical education in UNIMAS. I have worked in Sibu hospital and had a short stint in Kanowit hospital before entering the Masters program in Community Medicine with a major in Epidemiology and Biostatistics in Science University of Malaysia (USM) in Kubang Kerian, Kelantan. For that, thanks to all my gurus and sifoos in the past, present and future.
Now, back in good old Kuching, serving the future doctors and public health physicians of tomorrow, I am a medical lecturer in my alma mater, UNIMAS.
I am still a learner, and will never stop to be one. I have very limited experience in writing. I do hope that I am able to untie the academic tangle of public health issues, rebranding it in a way that people would find it practical to empower their own healthy choices.
Dr. Ayu Akida Abd. Rashid
M.D. (UNIMAS), MPH (UNIMAS)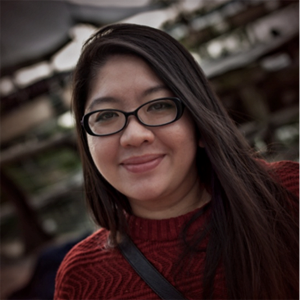 A warm hello from me. I am Ayu and I hail from Kuching. What's with the Japanese name, some may ask. Well, I'd like to think of it as part of a romantic love story of my parents but alas, it is just my grandpa's obsession with Japanese movies back then; a lot like how people are so into Korean dramas nowadays. Anyway, I am a medical lecturer by profession. I've worked with the Ministry of Health, serving the community of Kuching and later at Lundu, a small district in Sarawak. Then, hopped over to a local public university to join the Community Medicine & Public Health Department and have stayed put since then. My areas of interest are family health, especially women's health and infectious diseases. Outside work, I am involved with Mercy Malaysia and a recent gym enthusiast.
I am grateful for this platform of information sharing and to generally educate the community on health matters. I hope that information garnered here will be beneficial to all and I sincerely look forward to any suggestions or feedback from readers. After all, what matters is that the community is empowered with concise and apt knowledge; thus, who better to know what they need other than the readers themselves.
Dr Marini Ismail
BDS (UM)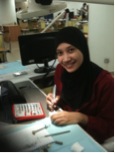 Hi, my name is Dr Marini, a dental surgeon practicing in Selangor and currently living in Kuala Lumpur. I graduated from University of Malaya and started my career in clinical dentistry under the Ministry of Health Malaysia. I was exposed to various departments and specialities namely Primary Care Dentistry, Orthodontic, Paedodontic and Oral & Maxillofacial Surgery. I  continued to improve my clinical skills by attending various courses in cosmetic functional dentistry and dental implant. I also received training in nitrous oxide sedation in dentistry.
In  my free time, I love to read, swim, travel and spend time with my family.
I hope I can share my knowledge and my experiences through The Malaysian Medical Gazette as I believe knowledge is most meaningful when shared with others. So let's share and spread it on!
Nur Nabiila Masfuzah Binti Abdullah
Diploma Kejururawatan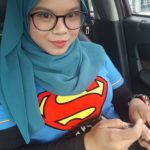 Assalammualaikum and Good day everyone. My name is Nur Nabiila Masfuzah bt Abdullah but you can just call me Bella. I was born in Malacca and graduated from Kolej Kejururawatan Seremban (2008-2010), and my journey as a staff nurse began at Sarawak General Hospital. I have some experience in several units, hospitals and disciplines throughout my 6 years of service such as in the ICU, Eye Ward, Paediatric Isolation and Scan ward plus Medical ward. Currently I am working at General OT, Hospital Banting and live in Banting as well with my beloved husband and kids.
Writing is my passion. I love to share my experiences, my knowledge in nursing care because I believe that every single word in my article is useful to educate people out there. I am now a post registered student, taking Bachelor Science (Honours) in Nursing at MAHSA University and I hope the knowledge I gained will help me treat patients better as well as writing more informative articles for the readers.
Last but not least. Enjoy reading my article guys. Thank you to the MMG team for this opportunity.
Dr. Edward Tay Chu Ern
BDS (UM)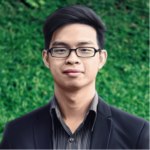 Greetings! I'm Dr. Edward Tay, a dentist graduated from University of Malaya in 2015. Throughout my compulsory service with the Ministry of Health, I was exposed to various specialities, i.e. Primary Care Dentistry, Paediatric Dentistry and Oral & Maxillofacial Surgery. Currently, I'm based in Kedah serving as a dental officer.
It is an honor to be invited to be part of the Malaysia Medical Gazette family. I would like to thank Dr. Dhesi for his visionary leadership in the healthcare scene, and Dr. Hidayatul for extending the invitation to me to be a columnist on MMG.
One of my personal philosophies has been preventive care. The awareness of keeping a healthy lifestyle with a focus on oral care is crucial as many oral diseases arise due to neglect. I hope to share dental insights through the lens of personal experiences and delivering actionable tips with engaging content. Knowledge is meaningful when shared, so if you've learned something good, spread it on!
Regular Guest Columnists
Dr. Chieng Jin Yu
MBBS, MRCP(London), CMIA, MACP, MACG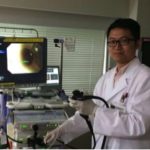 Under the supervision of Prof Dato Dr KL Goh, I completed my fellowship training in Gastroenterology and Hepatology in 2015. I have been honoured to do visiting fellowship/scholarship at Singapore General Hospital and Kyushu University Hospital, Japan during my fellowship training period. And I just pursued a hands-on fellowship in ESD, POEM, STER at Zhongshan Hospital Endoscopy Centre recently.
I am currently serving as a medical lecturer at Putra University of Malaysia (UPM), as well as a Consultant Gastroenterologist & Hepatologist at Serdang Hospital, Selangor. I truly enjoy serving my patients and applying my knowledge to help them.
 "Why do you enjoy practicing gastroenterology and hepatology?"
As I see it, of all the medical subspecialties, gastro and hepatology offers the greatest chance to achieve positive results and even cures. Gastro…… I have to work with my hands. As you know, how satisfied you can be by having cauterized a bleeding ulcer or having removed a large polyp without hemorrhage. And how happy a gastroenterologist can be once you success to remove the stone from the bile duct without making any hole at the patient's abdomen. And all of this work we do is performed by working the controls of a scope and watching a video screen.
I do enjoy writing to share my knowledge and experience especially in Gastroenterology and Hepatology. It is an honour for me to work hand in hand with other ambitious authors to help further the vision of The Malaysian Medical Gazette.
Dr. Sumeet Kaur
MBBS, M.Psych. Med. (UM)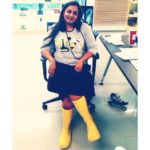 Heya,
My name is Dr. Sumeet Kaur and I graduated from International Medical University (IMU) in 2006. I discovered early in my career that I have a passion for psychiatry, and all things mental health related, including writing!
I began my postgraduate training in psychiatry in 2010, and duly completed it in 2014 in University Malaya (UM). I subsequently served in Pahang and enjoyed the slow pace of the sleepy town of Temerloh for 2 years. Now, being a city girl at heart, I am back in KL. I currently serve as a clinical psychiatrist in Hospital Ampang as well as a medical lecturer in University Sains Islam Malaysia (USIM). This allows me to merge my 2 interests seamlessly, psychiatry and education.
I am a huge proponent of destigmatising psychiatric illnesses and educating the general public with a myriad of methods, including writing. As a society, we are witnessing an exponential rise in the number of people afflicted with depression and anxiety disorders. Let's remember, "No Health without Mental Health".
On a personal note, I am a Bollywood junkie and an avid foodie. An ideal weekend would be spent trying new restaurants with close friends, and catching the latest Hindi movie flick in the cinema with fellow junkies i.e. my family.
Dr Nurjasmine Aida Jamani
MD (UKM), M.Med (Fam Med) (UKM)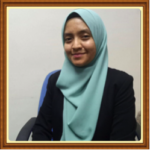 Assalamualaikum and hello everyone!
My name is Dr. Nurjasmine Aida Jamani and I was born in Kuala Lumpur. I did my undergraduate training in Universiti Kebangsaan Malaysia and graduated in 2003. I have worked in the General Hospital Kuala Lumpur during my housemanship and served as a Medical Officer in Hospital Tengku Ampuan Azfan, Kuantan Pahang in various departments.
I completed my postgraduate masters training in Family Medicine in Universiti Kebangsaan Malaysia in 2012. I am currently serving as a Family Medicine Specialist and Lecturer in IIUM, Kuantan Campus, Pahang.
I am hoping to share my knowledge and experience to everyone through MMG, mainly in the field of lactation and primary care. Nice to meet you!
Dr Zul Azlin Razali
MBBS (IIUM), DrPsych (UKM), Dip. Islamic Studies (AREES)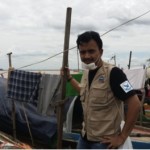 Assalamualaikum and Hi,
I am a psychiatrist and lecturer based in Kuala Lumpur. A lifelong student of knowledge, I learn a lot from my patients and students. Now I am honored to be able to add mmgazette.com to my list of platforms to develop and learn. May Allah reward those involved in making Malaysian public more educated and better-informed in health.
Dr Azlindarita @ Aisyah Mohd Abdullah
MB ChB BAO (Galway, Ireland), Masters of Ophthalmology (UM)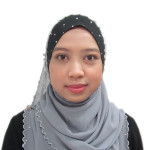 Hye and Assalamualaikum,
Dr Aisyah here. My full name is Azlindarita Aisyah and if you google it, I am the only Azlindarita in Malaysia. I am an eye specialist and a lecturer in one of the oldest local universities. I chose to specialize in the Eye as the eyesight is the second most mentioned senses in the Holy Quran, the eye is the window to the soul, and my father said, "being an eye doctor is special, as other patients can "feel" the difference, the eye patients can "see" the difference," (pun intended!)
I started off my journey in primary and secondary school in Muar, Johor and Jasin, Melaka, and then did my matriculation in UKM Bangi, where I met my better half. In 1999 I went to the beautiful country of Ireland to pursue my medical degree, and after that returned to Malaysia to continue my specialist training in the University of Malaya.
I love to travel, but most importantly I love teaching and writing. I have a special interest in the health of children's eyes or paediatric ophthalmology. I found it rewarding to treat these amazing special tiny human's eyes, and to watch them grow with good vision that enables them to smile, run, jump, read, make a mess and annoy their parents (joking!).
It is an honour to be invited to be part of the Malaysia Medical Gazette family and I hope my writings on the topics I am so passionate about, will be my heritage and my continuous charity when I am long gone. Just remember, every time you open your eyes, and you can appreciate the green leaves on the tree, the contour of the faces of your loved ones, and the non-stop incoming notifications of messages on your smart phone, you have just opened two greatest gifts from God, and count your blessings, as 285 million people in the world with visual impairment, wished they are in your shoes. Say Alhamdulillah, all praises to Allah.
Dr. Beni Rusani
BHB, MBChB (NZ), MMed (UKM)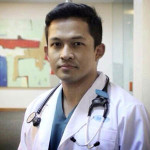 Hello my name is Ben. I am a Cardiology specialist based in Kuala Lumpur. I graduated from Auckland Medical School and later obtained Masters in Medicine from UKM.
I hope readers will gain knowledge from many interesting articles available in this website. They are written with Malaysian public in mind with a special focus on health issues relevant to this country.
Please share what you have learned here with your family and friends.
Remember, sharing is caring.
Dr. Chiam Keng Hoong
MBBS (IMU), MRCP (UK)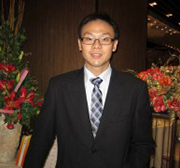 Fascinated by writing as a teen, I first indulged myself with basic web design and creation that kick started with story writing and personal accounts on encounters with daily life. Graduating as a doctor gave me a platform to not only help my fellow human beings but as well as to nurture my passion in writing. I spend my time maintaining a personal blog of seven years, reading novels concerning medical mysteries and exercising. At work, I entertain myself by talking to patients to which most of these encounters are then converted into personal experiences that I share with my fellow colleagues. I am currently working in Kelantan and training as a fellow for my gastroenterology subspecialty.
Dr Ruhi Fadzlyana Jailani
MBBS (IIUM), Doc of Gen Surg (UKM)

Bismillah.
The Prophet Muhammad (PBUH) said "There is no disease that Allah has created, except that He also has created its treatment."
Assalamualaikum. I am Ruhi, currently working in Kuala Lumpur as a surgeon and a lecturer. I am compassionate about educating the public regarding health and medicine. I hope to educate the internet readers through my writing. My wish is that MMGazette will become the platform for patients to seek for resourceful medical knowledge and getting the appropriate treatment needed.
Dr Mardiana Kipli
MD (UNIMAS), Dr Obs.Gyn. (UKM)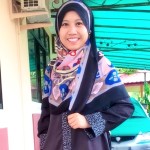 I'm a Sarawakian Melanau, proudly serving my local community in Obstetrics and Gynaecology, Sarawak General Hospital. Originally, born in Sibu but currently staying in Kuching. I'm also a lecturer in University Malaysia Sarawak (UNIMAS), hoping that I can improve the quality of our local medical universities and produce efficient doctors that can serve our country in the future.
Teaching is my passion. To be a successful person, one must never give up to achieve your aim. Persistence is always a key for success. You also must learn to give and help others to improve yourself.
Lt. Colonel (Dr) Mohd Arshil bin Moideen
MBBS (IIUM), MPH (Sydney), DFM(AFPM), Underwater Medicine (Australia) DrPH Candidate (UPM)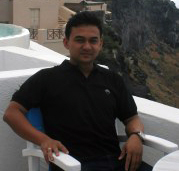 First of all I'd like to express my gratitude and All praises be to Allah, the Creator of the Universe, King of the kings, the Beneficent, Merciful, Almighty, Who does provides us with mercy and blessings. I received my medical degree from IIUM, the first stepping stone in my career. I have been fortunate to serve in several Malaysian Armed Forces missions all over the world including Acheh, Western Sahara, Timor Leste and Sidney. I headed several missions too, in Afghanistan and Lebanon. Along the way, valuable experiences in dealing with live and real situations in a war torn country like Afghanistan were gained. I have realized how lucky we are to be Malaysians. I also headed and hold a joint patent for a water purification system for use in the field. My last position prior to going on study leave to pursue my DrPH was Director, Preventive Medicine and Medical Ops, Military Health Division. I strongly believe in community empowerment and the importance of capacity building. I hope that the community will benefit from my experiences.
Major Dr Che Hasnura bt Che Hassan
MBBS (IIUM), MS OBGYN (UKM)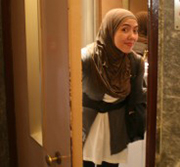 I graduated from IIUM in 2003.  Joined the military at the end of 2004 and served in Kota Kinabalu Sabah under 5th Infantry Brigade as the Senior Medical Officer. I served in Western Sahara in 2006 as part of the Malaysian Medical Unit. I worked as an O & G medical officer in 96 Navy Hospital Lumut as well as in Hospital Angkatan Tentera Tuanku Mizan before pursuing my Masters in O & G  study in HUKM. I became an O & G specialist  in June 2013 and am currently serving in 94 Armed Forces Hospital in Terendak Camp Melaka.
Dr Abdul Rahman Abdul Kadir
MBBS (Malaya), Dr.EmMed (UKM)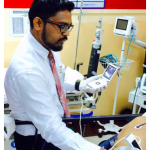 Hi peeps!
I am Dr Abdul Rahman bin Abdul Kadir from Melaka. I am an Emergency Physician working in Hospital Melaka. I did my undergrad study in University of Malaya and graduated in the year 2003. Since then, I have been working under the Ministry of Health.
I started my housemanship in Hospital Melaka and served as an anesthesia medical officer for quite some time before changing my interest to surgery in the same hospital. Then I decided to serve the district hospital in Jasin and that is where I fell in love with Emergency Medicine. Setting up an emergency department in the district really opened up my eyes to the need for emergency services to be ironed out throughout the country.
I began my postgraduate study in emergency medicine in the year 2009 and graduated as a full fledged emergency specialist in 2013. During these times, I was working mainly in HKL under the leadership and direct guidance of Prof Dato Sri Dr Abu Hassan Ashaari Abdullah, reputed as the Father of Emergency Medicine Malaysia. I eventually got my transfer back to my hometown in 2014 and have been working here ever since.
I am also a clinical lecturer in emergency medicine appointed by Melaka Manipal Medical  College. I love teaching and am presently in charge of  the master students of emergency medicine's academic classes in Hospital Melaka. My interest is in critical care medicine and trauma care. I plan to further my subspecialty in one of those fields InsyaAllah. I would love to chip in from time to time with my writings to increase the public awareness and to educate the public on issues pertaining to medicine.
In short, I am your friendly neighbourhood emergency physician. 😉
Harith Baharudin
Diploma Ikhtias Pembantu Perubatan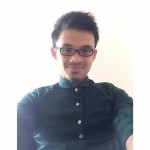 Assalamualaikum and Hello MMG readers.
Praise to the Almighty. First of all, I would like to thank MMG's admin and editor as they managed to create such a great medium for personal healthcare to share their knowledge and experience with the public. My name is Harith bin Baharudin,an Assistant Medical Officer (AMO) commonly known as Penolong Pegawai Perubatan (PPP). I graduated from Kolej Sains Kesihatan Bersekutu Sultan Azlan Shah (KSKB SAS), which is located in Ipoh, Perak under Institusi Latihan Kementerian Kesihatan Malaysia (ILKKM).  I am holding a certificate of Diploma Ikhtias Pembantu Perubatan since 2014. In medical experience, I managed to pass my Program Penempatan Wajib (PPW) which is mandatory for fresh graduate PPP in Jabatan Kecemasan & Trauma Hospital Melaka and now on duty also under Hospital Melaka but in a different department which is Surgical Department .
On the other hand, I am also one of the members of "Penjagaan Luka Penolong Pegawai Perubatan Melaka" or commonly known as "Wound Team Melaka" which is empowering and helps bring up wound care knowledge and skills. I hope to contribute more in this new medium as an attempt to educate people because i strongly believe that by sharing knowledge, experience and  explain the right SOP to better educate the public . Henceforth Malaysia can be a country that has one of the best medical services in this world.
Dr. Rizin H. Kusop
BMBS (Flinders University of South Australia), Msc (Anti Aging, Regenerative & Aesthetic Medicine)(UCSI, Mal), Dip. Family Meds (AFPM)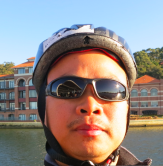 Greetings! I am Dr. Rizin. First of all, I would like to thank Dr. Dhesi for inviting me to be part of MMG family.
I received my early education in a remote place in SK Bundu Apin-Apin Keningau Sabah before continuing in secondary school in SMK Bingkor Keningau. After a short stint in Form 6, I was offered a place in Universiti Sains Malaysia matriculation in Penang. From there, I was selected to continue to study medicine in Australia. I obtained my MBBS in The Flinders University of South Australia. My first posting was in Queen Elizabeth Hospital Kota Kinabalu Sabah. Later, I worked as a medical officer in various government health centers and hospitals. Before resigning from government service, I was promoted to be a public health assistant director of school health program in Sabah Health Department. That was the time when me, Dr Lim Jac Fang and Dr Nelbon Giloi were working under the same roof and shared similar joys and sorrows.
I joined the private sector in April 2006 as the proprietor and the Medical Officer In-Charge of a group practice franchise in Sabah. Other than functioning as a General Practitioner, I am also an enthusiast in anti-aging and nutritional medicine. I have completed my Master of Science in Anti Aging, Regenerative and Aesthetic Medicine form UCSI University Kuala Lumpur in a pioneer batch. I have also completed my Diploma in Family Medicine and currently pursuing my fellowship in Royal Australian College of General Practice (FRACGP).
I fervently believe that the best medicine for all ailments is education. As such, I have been trying to educate the public through various health talks both in corporate as well as in government agencies. I am also currently a regular writer for The New Sabah Times weekly health column. Therefore, to be part of MMG columnist is just a natural inclination for me. I will certainly do my best to contribute toward the growth of MMG.
Dr. Rahmat Bin Harun @ Haron
MB ChB (Otago, New Zealand), MS Neurosurgery (USM), CMIA (NIOSH)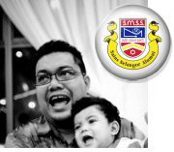 Salam 1Malaysia.
My name is Rahmat. The name is quite popular among Malaysian, at least. If you google this name, the most prominent person would be the well-known poet in our country. Rest assured that I am not the poet.
I was trained in University of Otago, New Zealand for my basic medical degree. I have worked and received trainings at various centres, namely Hospital Kuala Lumpur, Hospital Kulim, Hospital Sultanah Aminah, Johor Bharu and Hospital Universiti Sains Malaysia, Kubang Kerian, Kelantan. I gained my postgraduate degree in the neurosurgical training programme at Hospital Universiti Sains Malaysia, Kubang Kerian, Kelantan.
I have been fortunate to serve my fellow Malaysian since I started working in the year 2000. I believe in the power of knowledge so that every one of us can make an informed decision, regardless the choice that we have made. We have to be ready to accept any results from our decision making because we will not be afraid. There is a saying "human is afraid to things that they don't know", so that I would be glad to be the person to inform you pertaining to my specialty. Neurosurgery.
Mr. Jonathan Goh
Head of Physiotherapy TAGS Kuching, Dip. Physiotherapy (MUCH), Certified SpineCor Bracer (UK), Certified Orthotic Fitter for the Unloader One (US), Certified Integrated Cervical Spine Manual Therapist (AU)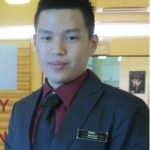 Salutations and greetings everyone, I am Jonathan Goh. A true and proud Sarawakian and am currently working as a Chief Physiotherapist for the Kuching Branch of a private Spine and Joint Specialist Centre. I graduated from Masterskill University College of Health Sciences in 2009 and have been a practicing physiotherapist for the past 4 years. I was first attached to the Medical Support Personnel Division for the 2008 Paralympic Games which was held in KL and soon after I was posted in various sports centres around Kuala Lumpur. During the H1N1 epidemic, I was then posted to Putrajaya Hospital for a brief period of time to treat and care for terminal patients in the ICU and neonatal wards.I left government service and joined the private sector in. I am the only U.K. certified Adult SpineCor bracer in Kuching which is first and only dynamic corrective brace for idiopathic scoliosis and also an acknowledged bracer for the state of the art Unloader One Knee Brace from Ossur.
Over the years, I have come to realize that preventive care and awareness of keeping a healthy lifestyle is the best way to combat sickness and that I should be doing more than just treating people, so I made a decision to take up the mantle as a columnist for the Malaysian Medical Gazette (MMG), which is another stepping stone in serving the community as best I can. Hope you enjoy my articles as much as I enjoyed writing them. I am always open if you have any inquiries in regards to the topics I post up. Thank you.
Mr. Mark Cheong
MPharm (Strath), MBA (Strath), BCPS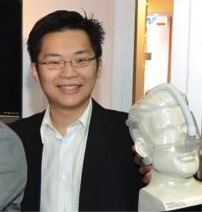 Hello! I'm Mark Cheong, a registered pharmacist and healthcare manager currently working in Kuala Lumpur. I gained my Master of Pharmacy and Masters in Business Administration degrees from the University of Strathclyde in Glasgow. I am also a board-certified pharmacotherapy specialist with the United States Board of Pharmacy Specialties.
I was formerly a clinical pharmacist for the medical department in Hospital Alor Gajah, Melaka and the neurology department in Hospital Kuala Lumpur. After my stint in clinical practice, I transitioned to healthcare management where I currently manage clinical operations for a multinational healthcare organization.
Assoc. Prof. Dr. Prem Senthil Shanmugam
MBBS (Madras Medical College, Chennai, India), MD (Christian Medical College, Vellore, India), Grad Diploma in Public Health (ECU, Perth, Australia), Post MD fellowship (NUH, Singapore)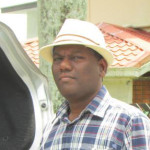 Hi, I am known as Dr. Prem in Sarawak, Graduated from India with Post Doc Fellowship from NUH Singapore. Joined Ministry of Health, Malaysia, October 2003.My initial work was at GHKL, after 3 months of service, I was gazetted and sent to Kuching to serve the needy in January 2004. I served 5 years at Sarawak General Hospital before I joined the faculty of medicine in a local university in Sarawak. I am very focused on teaching and providing clinical oncology services to the people of Sarawak. I am also a great nature lover. I love nature in all forms.
 I treat cancer patients (Clinical Oncologist) and treating cancer patient taught me so many things in life. I believe the best medicine to keep the cancer patients alive is "Education". I have been very active in various educational activities both for the public and for the professionals. My activities are well received and appreciated; hence I happily agreed to write in MM Gazette when approached. I intend to break down complex facts in to easily understandable units and put them into a readable format, to the vast majority of people, who are craving for information. Stay tuned.