Globally, latest data published in 2008 shows that 41% of pregnancies were Unintended. The Unintended Pregnancies rate for Asia was 38%.
The reasons for Unintended pregnancies were
Substantial unmet need for family planning services in many areas of the world.
Poverty and lack of education
Non use, incorrect use or contraceptive method failure.
Socio economic, regulatory and religious conditions also play an important part in the incidence of Unintended Pregnancies.
It has also been found globally that the three main reasons for non use of Contraception were opposition to contraception, perceived side effects of contraception and infrequent sex or no sex. However it's also been noted that more than 50% of women who cite infrequent sex or no sex as reason for non use actually had sex in the last 3 months prior.
Unintended pregnancy can only have 3 sequelae or outcomes,
Abortion
Miscarriages
Live birth.
All  3 outcomes can be associated with maternal injuries and deaths. In 2008 Globally, 48% of Unintended pregnancies ended up in abortion, 38% as Unplanned birth and 13% as miscarriages. The global abortion rate was 35 per 1000 women in the reproductive age group in 1995 and stalled at 28 per 1000 since 2003.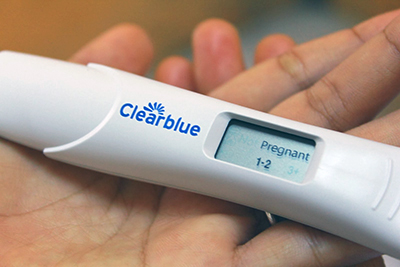 The Malaysian Context
Taking these figures into the Malaysian context with a current population of 30 million in March 2014 and an estimated 8 million women in the reproductive age group, the estimated number of abortions in Malaysia per year will be 224000. This is equivalent to 600 abortions per day and 25 abortions every hour.
Malaysia's maternal mortality rate was 41 per 100,000 live births in 1995 and the latest data was at 28 per 100,000 in 2006 to 2008. This is a reduction of 31%, falling way short of the Millennium Development Goal set by World Health Organisation of 75% reduction by 2015.
The ever users of Contraception in those mothers who have died during pregnancy stands at an average of 20% only with no improvements for the past 15 to 20 years that the series of Malaysian Confidential Enquiry into Maternal deaths were reported.
It has been repeatedly stressed by Ministry of Health Malaysia that better understanding and implementation of family planning can reduce Maternal Mortality significantly. With approximately 40% of pregnancies being Unintended and preventable by contraception, it follows that many Malaysian women need not die from Pregnancies that they never intend to have in the first place.
The Malaysian Contraceptive Prevalence rate (the number of Malaysian women using contraception) since 1988 till to date has never shown any improvement, hovering between 50 to 55 %. This is equivalent to the contraceptive prevalence rate of Philippines for example, a country whereby the bulk of the population are Catholics and have very strong objections to the use of most Contraceptive methods. In comparison, more people in our neighbouring countries of Thailand, Vietnam, Singapore and Indonesia at 72%, 78%, 62% and 61% respectively use contraception methods in 2008.
The unmet contraceptive needs of Married Malaysian Women have widened over the years, signifying that more women are not using contraception despite their intention not to get pregnant. It was reported that the unmet needs was 16% in 1988 and 24% in 2004. The unmet contraceptive needs for unmarried women would have been even more.
The data from teenage pregnancy was indeed alarming as well, recording 300% increase from 2010 to 2012 at approximately 6000 in 2010 to 18000 in 2012. Baby dumping statistics was significant with the Royal Malaysian Police recording 407 cases from 2005 to 2010 with Selangor top of the list.
We recognised as a fact that the recorded figures are the tip of the iceberg with many other cases that may have gone unrecorded or undetected.
Status of Contraceptive Provision and Services in Malaysia
Contraceptive services are provided by Ministry of Health, Family Planning and Development Board as well as The Federation of Reproductive Health Association Malaysia. In addition, contraception methods are available in private hospitals, pharmacies as well as private clinics.
Most of the contraceptive methods are available in all four major service provider although provision ranges from free to subsidised and full payments. In practice, there were difficulties noted in many areas of contraceptive provision that posed a challenge to the Malaysian women when accessing contraception.
Long Acting reversible contraception in particular hormonal Implants are only available in Ministry of Health Hospitals for selected high risks patients.This method currently is unavailable for women in Government Primary care clinics such as Klinik Kesihatan.

Not all methods are available in all the service providers most of the time due to disruption in supply of the methods, availability of trained Health care providers in fitting the devices, differing costs of different methods.Choice and continuous availability of methods are integral components in making sure women can continue to use contraception to avoid pregnancy.

Contraceptive knowledge and training for healthcare providers are not uniform and thus differing advices and management of contraceptive cases may be offered by differing healthcare providers and thus may at times be Not the most appropriate or even correct advice and management. This creates mis use of the methods and thus resulting in decrease efficacy of the methods and increasing rate of unintended Pregnancies.

The "Fear Factor" are very much prevalent in the Malaysian women in terms of Myths and Misconceptions about the side effects of Contraceptive methods.

Socio economic and religious constraints are also important factors that posed difficulties for women in accessing contraception. Commonly, the rural women may not have the economic ability to access highly effective methods such as Long Acting reversible methods due to costs constraints as well as non availability of trained personnel in a nearby clinic. Religious groups may impose upon their own views and beliefs about contraceptive practice which may not be in the best interest of the women concerned.

Malaysia's Law is also not clearly defined as to provision of contraception to adolescents thus limited access to this vulnerable group and exposed them to a high incidence of teen pregnancies.
The Challenge for Malaysian Women's Reproductive Health
Among the women:
We need to correct the myth and misconception and the opposition towards contraception.
We need to raise the socio economic status of women as it have been shown that much higher incidence of Unintended Pregnancies occur in the lower and middle income group.
We need to raise the education level of all girls and women as education is the key to understanding and better family planning.
Among the Healthcare Professionals:
We need to continuously train all healthcare professionals and equipt them with the most accurate and up to date contraceptive informations and management skills.
We need to increase and ensure that all choices of contraceptive methods are available, in particular the long acting reversible contraceptives and to ensure that the supply of these methods are continuous and uninterrupted.
Among the Governments and Non Governmental Agencies:
We need to have the political will to recognise that Contraception is the key to nation building and a more healthier and productive population.
We need also greater coordination between all agencies and stakeholders in maximising our resources towards this very important agenda.
The Story
On Malaysia Day, 31st August 2012, A newborn baby girl was still alive when she was flung out of the window from one of the upper floor of the Desa Mentari flats in Kuala Lumpur. Post mortem results revealed the baby died of severe head injuries. The mother was a 20 year old unmarried woman who gave birth on her own while alone that Sunday in the 3rd floor flat. She was subsequently arrested and remanded by the police. A resident of the same flat said when he heard the noise, he came out to inspect and saw the baby still had the umbilical cord attached and there were blood all over the body. She looked like a cute girl.
This story is typical of many other  similar stories that are published unfortunately too frequently by the Malaysian press and underlies the tragedies that continue to befall Malaysian women and girls. It is a tragedy that no Malaysian girl deserve to endure and no babies born in this country deserve to die the day they are born. It is a tragedy that is totally preventable and only when Society decides that their lives are worth saving and only when society decides that girls and women are entitled to reproductive healthcare and entitled to choose when they want to get pregnant rather than leaving it to chance.
We have the tools and the knowledge to prevent such tragedies if only we empower women and girls and allow them to access such preventive methods unhindered.
Malaysia signed the Convention of Elimination to discrimination against Women on July 1995 joining 188 Nations in the World  to date in affirming the rights of Women and Girls to reproductive health and freedom to choose in their reproductive needs. It is a promise by all Nations signing the declaration that we will do all we can to uphold the rights of women and girls in their reproductive choice and to choose when to get pregnant and when not to.
"The fact that we are meeting at this Fourth World Conference affirms our commitment and preparedness to change…. The Platform for Action is a means for us to operationalise the commitment to lead to a fundamental change…. The Malaysian Government is committed to equal rights and responsibilities, equal opportunities and equal participation of men and women" (Dato' Seri Dr. Siti Hasmah Haji Mohd Ali, Head of Malaysian Delegation to the Fourth World Conference on Women in Beijing, 1995.
Why are we not doing more?
Dr. John Teo, on behalf of the Sabah Family Planning Association.
This is the personal opinion of the writer and does not necessarily represent the views of The Malaysian Medical Gazette.
References:
Sedgh G et al., Induced abortion: incidence and trends worldwide from 1995 to 2008, The Lancet, 2012, 379(9816):625-632.

Sedgh G and Hussain R, Reasons for contraceptive nonuse among women having unmet need for contraception in developing countries, Studies in Family Planning, 2014, 45(2): 151-169.

Unintended Pregnancy in the United States: Incidence and Disparities, 2006 (PDF)

Lawrence B. Finer and Mia R. Zolna, Contraception, August 2011

Confidential Enquiry into Maternal Deaths in Malaysia (1995-2008)

Long Acting Reversible Contraception NICE Guidelines Oct. 2005, Modified 2013

World Health Organisation Medical Eligibility Criteria for Contraceptive Use 2009

Convention on Elimination of All forms of Discrimination Against Women Country Report Malaysia 35th session 2006
Related Posts via Taxonomies