No more FOMO (fear of missing out) if you have diabetes — you CAN eat fruits. Whether you've just been diagnosed with diabetes or you've been having it for years, chances are you are always on guard on the food consumption. It's a common myth that if you have diabetes you shouldn't eat certain fruits because they're "too sweet." Some fruits do contain more sugar than others, but that doesn't mean you shouldn't eat them if you have diabetes.
Fear not. These are the 7 fruits that are good for people with diabetes. Just be smart about it!
Apples – Apples are also loaded with fiber and a good source of vitamin C. Don't peel your apples, though — the skins are the most nutritious part, full of antioxidants.
Peaches – The tasty peaches are packed with high fibre content and low GI value making them the best for diabetic patients. When you want a snack, whip up a quick smoothie by pureeing peach slices with low-fat buttermilk, crushed ice, and a touch of cinnamon or ginger.
Papayas – They are not only loaded with minerals and vitamins but also have low sugar content.
Pears – Excellent source of fiber and a good source of vitamin K. Try this tasty treat: Slice up a pear and toss it into your next spinach salad.
Berries – Berries are diabetes superfood because they're packed with antioxidants, vitamins, and fiber, plus they're low-GI. Try berries with plain non-fat yogurt — it makes a great dessert or breakfast.
Cherries – It has powerful antioxidant property in the form of anthocyanins, while its low GI value helps in regulation of steady blood sugar level. Do be weary of canned and dried fruits as they contain added sugar, so watch out!
Oranges – Antioxidants present in these fruits help in breakdown of body fat and control of body insulin levels thereby maintaining normal blood sugar levels in the body. And while you're enjoying this juicy treat, don't forget that other citrus fruits, like grapefruit, are also great choices.
Dr Adeline Carol Peters practices in Mediviron UOA, KL and on DoctorOnCall. She loves playing the piano in her spare time.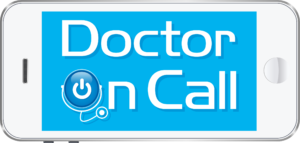 DoctorOnCall provides fast, easy and cost-effective access to Malaysia's top doctors through their smartphone or computers at any time of day & have their medications delivered to them. We believe that this is the future of healthcare and together with our medical providers will provide you with better healthcare at a more affordable cost
Related Posts via Taxonomies