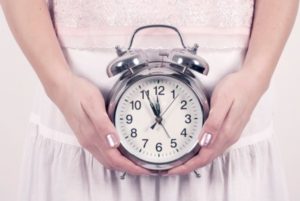 A common problem I face as a Fertility Specialist, are couples who have been unsuccessfully trying to start or expand their family and only decide to seek fertility investigation and further treatment in the twilight years of their reproductive lifespan.
The simple definition of infertility is 'the inability to conceive after 1 year of regular, unprotected sexual intercourse'.
The delay in coming forward for fertility assessment is worrying as the most important predicting factor in a couple's quest for a child is the female partner's age. The Reproductive Medicine fraternity agrees, and there's sufficient evidence, that a woman's fertility starts to decline after age 35 years. This is mainly due to the fixed number of eggs (oocytes) women are born with; ie. non replenishable! Therein lies the problem with advancing female age and fertility.
The success rate of natural conception declines with rising female age. A 25 year old woman has a 20-25% chance of successful spontaneous pregnancy per month of trying. This drops to 15-16% in a 35 year old woman. At 40, the same woman will only have a 5-6% chance of natural conception per month of trying.
These figures are slightly better with infertility treatment, but unfortunately, also decline steadily with increasing female age. I will quote some figures from in-vitro fertilization (IVF) cycles. A 25 year old woman will have close to 45-48% chance of a successful pregnancy outcome after one cycle of IVF. This drops to around 40% at age 35 years. However, this figure is nearly halved to 20-23% for a 40 year old woman with each IVF cycle she attempts.
Hence, as a Fertility Specialist, if there was one piece of advice I could pass on to couples out there, it's 'book an appointment for your fertility assessment the moment you sense something is wrong', you're most probably right. And, 'the sooner, the better the outcomes'. The proverbial biological clock actually exists and is ticking away, ladies!
Happy trying & Best wishes.
Dr. Sumithra Devi Valiapan
MD (Ind) MOG (Mal) MRMed (Aust)
Fellow Reproductive Medicine New Zealand/ Malaysia.
Dr. Sumithra Devi Valiapan is an Obstetrician, Gynaecologist and Fertility Specialist. She is passionate about laparoscopy and hysteroscopy work. Her other interests are in Male Infertility and Fertility Preservation. Her biggest joy comes from helping her patients attain parenthood.
Related Posts via Taxonomies